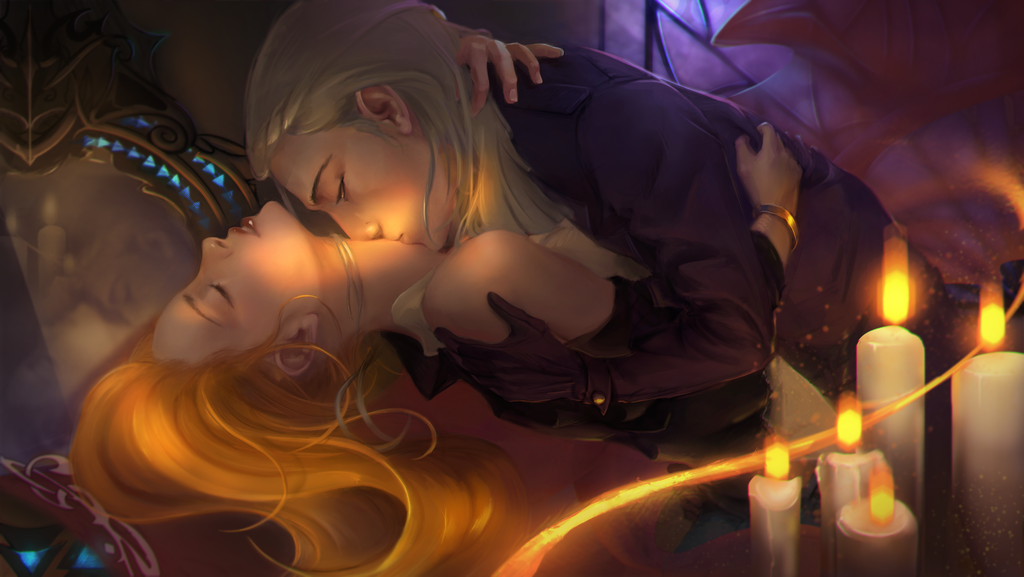 Wicked Love Demo
A downloadable Otome Game for Windows
What is the story?
This is a demo version of the game, it plays through the first day of the game. The final game will be released as soon as play testing is completed on the full game.

The player controls Eerie Bones, an eccentric human woman with plenty of moxie who mysteriously wakes up in the captivating underworld city of Tartarus, a city divided into 7 different districts, each one is heavily plagued by a different sin. Without knowing how or why she ended up in Tartarus, Eerie finds out she must collect the Seven Seals to return home. You will decide Eerie's destiny as you make difficult choices, solve puzzles, and develop relationships with the denizens of Tartarus. With 7 different romance options (including a same sex option), 21 different endings, and an unlockable secret path, plenty of easter eggs, can you uncover the mystery surrounding Eerie's fate?
- Intriguing character development, this game shapes itself from the choices and moral decisions each player makes.
- Sins committed are kept track of throughout the game as well as some hidden stats for easter eggs
- This game will have plenty of replay value with 21 different endings with several branches of dialogue and event content within those paths


What makes this game different?


This is a psychological and philosophical game that explores how vices and ethics play a role in shaping our fate. When you hear about the seven deadly sins you have a picture that pops into your mind formed from impressions throughout your life. Out of a religious context, concepts like gluttony, avarice, and vainglory are tied to aspects of human behavior that are destructive and yet very much entwined in human nature. We simply call other people lazy when referring to people who are afflicted with Acedia (Sloth), but what is at the core of their lack of passion and what triggers that apathy. This game addresses those sort of deeper discoveries, and couples it with how real love is not about loving a perfect person, but a flawed person.


This project involves talented professional artists that have been contracted to create a more diverse Otome game concept with same sex romance options, gender choice, different character ethnicity options, and experiments with a different of art than seen in your traditional Otome game.

What type of game is it?

Wicked Love is a western version of an Otome game (a choose your own adventure that combines elements of romance and mystery)

You can play the browser version here: https://spiritkinder.itch.io/wicked-love-demo-brow...



| | |
| --- | --- |
| Published | Dec 28, 2016 |
| Status | In development |
| Platforms | Windows |
| Publisher | Spirit Kinder Games |
| Rating | |
| Author | SpiritKinder |
| Genre | Simulation |
| Tags | Dark Fantasy, Dating Sim, Female Protagonist, Interactive Fiction, Mystery, Otome, Romance, supernatural, Visual Novel |
| Average session | About an hour |
| Languages | English |
| Accessibility | Subtitles, One button |
Download
Click download now to get access to the following files:
Wicked Love Demo.zip
329 MB